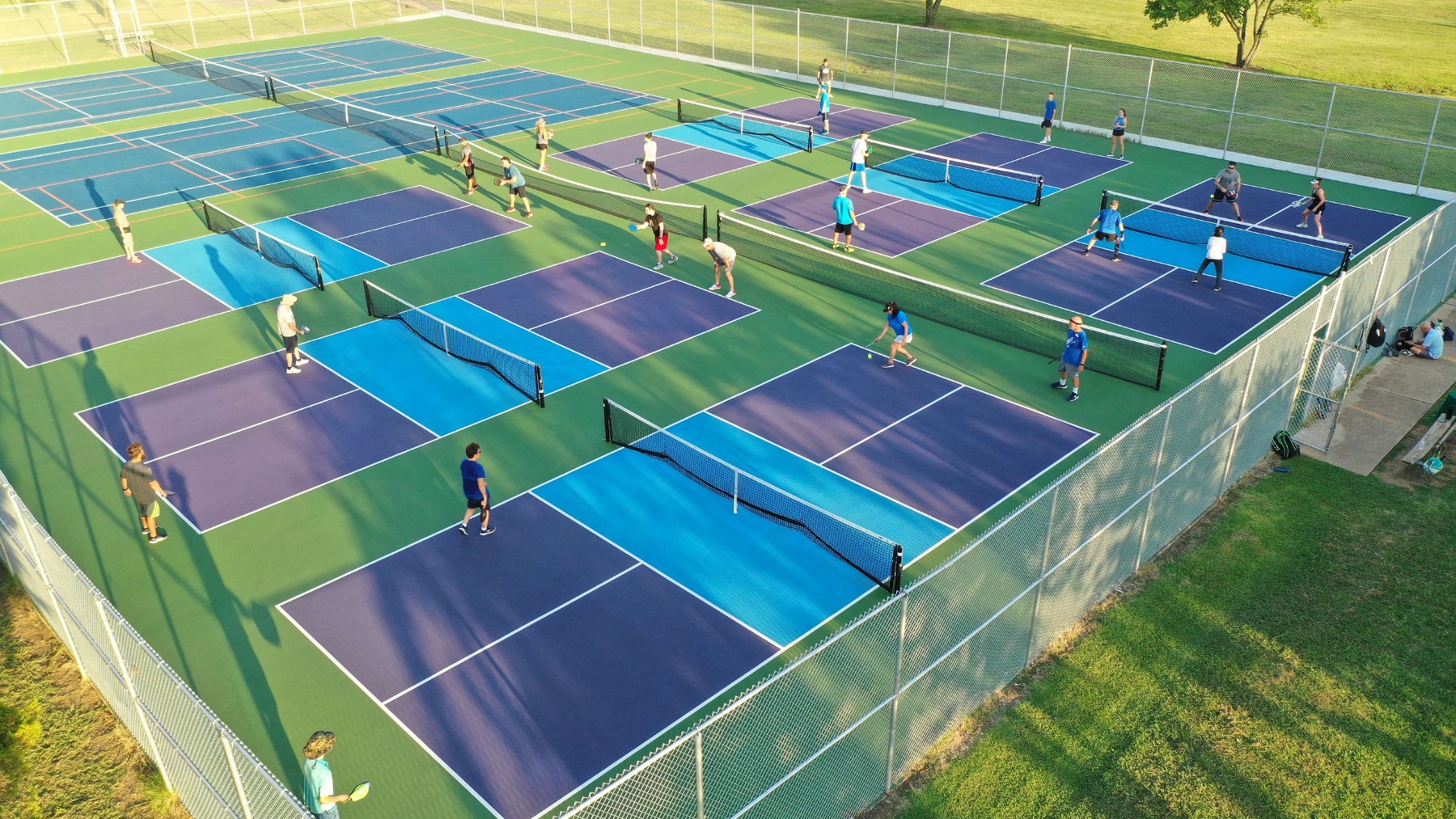 Where To Play Pickleball in NYC | NYC Pickleball Courts By Borough
NYC Pickleball Courts By Borough
Are you wondering where to play pickleball in NYC? As a passionate pickleball fan in NYC, you've landed at the right place. We've gathered all the info you'll need in our guide, 'Where To Play Pickleball in NYC | NYC Pickleball Courts By Borough'. The bustling city of New York has numerous pickleball courts awaiting enthusiasts like you.
Whether you're interested in outdoor pickleball courts or indoor pickleball courts, NYC has it all! Dive into our borough-by-borough rundown and get ready to play.
Signing Up for The Drop Newsletter
If you're keen to stay informed about where to play pickleball in NYC, signing up for The Drop newsletter is your best bet. With updates on NYC pickleball courts by borough and insights into both indoor and outdoor pickleball courts, it's your ultimate guide.
Subscribing is simple. Provide your first and last name along with your email address, and soon you'll be receiving regular updates on play times, tournaments, events, and more from the vibrant NYC pickleball community. And yes, don't miss out on the playtimes at places like Roy Wilkins Park!
Stay updated with real-time pickleball news in NYC by following @NYC_PICKLEBALL on Instagram. From free playing opportunities, indoor games, outdoor matches, to pickleball events in parks like Central Park and Brooklyn Bridge Park, you'll never miss out!
The community features everything, from intense matches at John J Carty Park to friendly games at Juniper Valley. Be it the portable nets used at tennis courts or the unique pickleball courts in the city, @NYC_PICKLEBALL captures it all.
Exploring NYC's Pickleball Courts
NYC is a haven for pickleball lovers, with courts spread from the Upper East Side to Brooklyn. Carl Schurz Park, with its lush surroundings, is a must-visit for every pickleball player in Manhattan. Likewise, the iconic Brooklyn Bridge Park offers a scenic backdrop, making every pickleball game special.
Manhattan Courts
Brooklyn Courts
Queens Courts
Bronx Courts
Van Cortland Park (Need more information)
Staten Island Courts
Jewish Community Center of Staten Island (Added March 2022)
Long Island Courts
Hampton West Park, Westhampton Beach

Red Creek Park, Hampton Bays

Tasker Park, Southold

Stotzky Memorial Park, Riverhead

South Jamesport Beach, Jamesport

Centereach Park, Centereach

Brookhaven Skate Park, Mastic Beach

Whitman Park, Melville

Three Sisters Park, Patchogue

Francis Kelly Park, Lake Grove

Sweet Hollow Park, Melville
New Jersey Courts
Keeping up With Pickleball Events
From Dewitt Clinton Park to the serene Highland Park, NYC buzzes with pickleball events. The city's landscape is adorned with multiple courts, and the convenience of portable nets means more playing opportunities. Check the NYC Pickleball website to stay informed on where to play next!
Engaging With NYC's Pickleball Community
NYC's pickleball community is vibrant, welcoming, and ever-growing. Places like James J. Walker Park and Roy Wilkins Park are always bustling with activity. Join the games, participate in events, and connect with fellow enthusiasts through social media to truly immerse yourself.
Conclusion
There you have it, pickleball enthusiasts! NYC is filled with opportunities to play, connect, and grow in the sport. Dive into the world of pickleball, explore the courts, and keep the spirit of the game alive in the Big Apple.
Ready to play? Let's get that ball rolling in NYC!