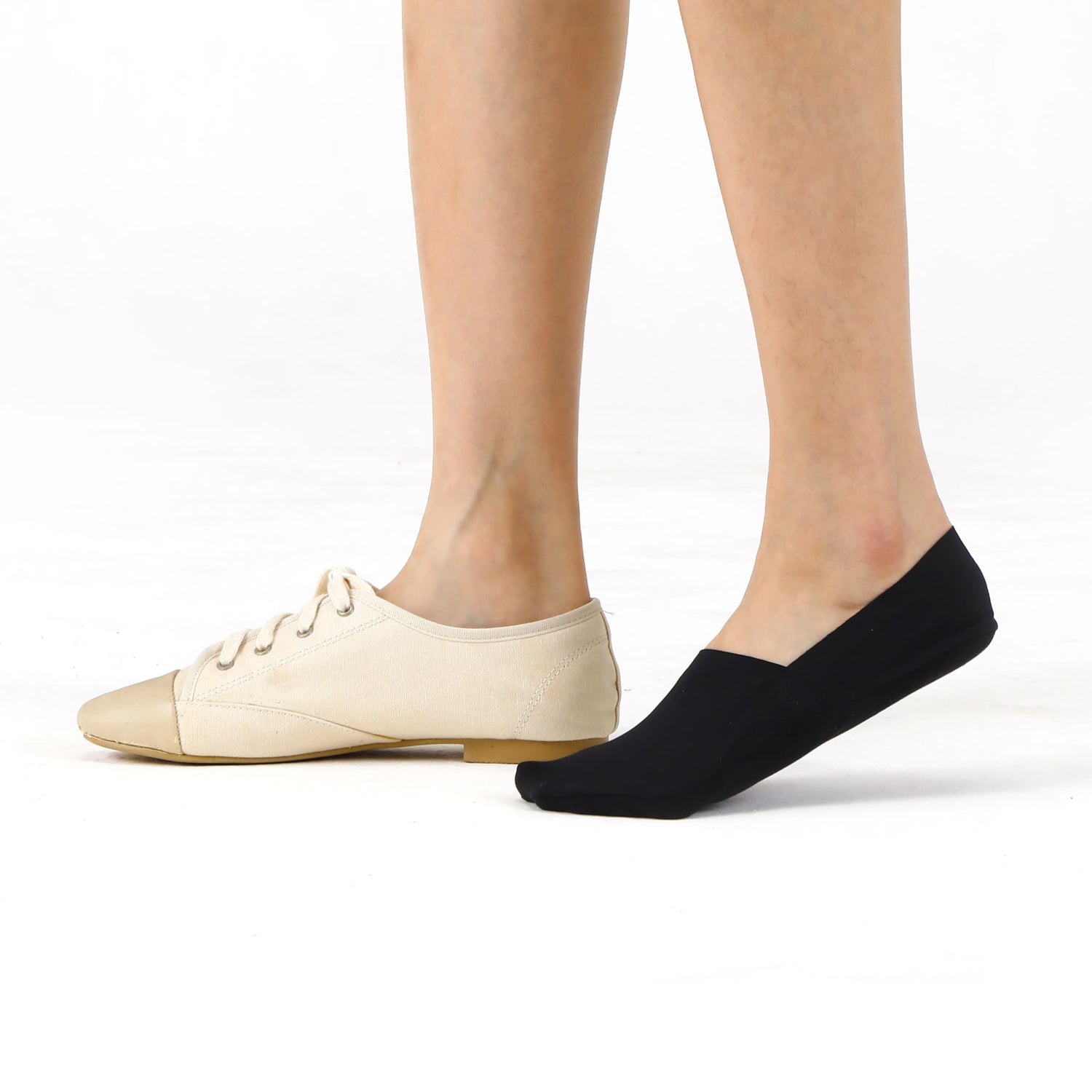 Love, Quality, Premium
Monfoot socks are a blend of comfort, style, and functionality, designed to optimize foot health and performance. They incorporate technology for dry, fresh feet all day, along with odor-resistance for a consistently clean feel.
Monfoot socks provide lots of cushioning for superior comfort and support, complemented by a compression feature that promotes blood circulation. From ankle-length to no-show styles, Monfoot offers a diverse range tailored to your needs.
Original price

$0.00

-

Original price

$0.00

Top : 85% Nylon, 15% Spandex Bottom : 95% Cotton, 5% Spandex Imported Pull On closure Machine Wash Premium materials and 200 needles high knitting...

View full details

Original price

$0.00

-

Original price

$0.00

Original price

$0.00

-

Original price

$0.00

98% Polyester, 2% Spandex Pull On closure Machine Wash EASY BREATHING THANKS TO THE MESHED FABRIC The cushioned socks are made of 97% Polyester, 3...

View full details

Original price

$0.00

-

Original price

$0.00

Original price

$0.00

-

Original price

$0.00

65% Cotton, 33% Polyester, 2% Spandex Machine Wash Cold / Dry at Medium Temperature Made with the best cotton, polyester, and spandex materials th...

View full details

Original price

$0.00

-

Original price

$0.00
Original price

$0.00

-

Original price

$0.00

68% Nylon, 29% Polyester, 3% Spandex Machine Wash Cold / Dry at Low Temperature Made with best nylon, polyester and spandex materials that make yo...

View full details

Original price

$0.00

-

Original price

$0.00

Original price

$0.00

-

Original price

$0.00

68% Nylon, 29% Polyester, 3% Spandex Machine Wash Moisture Wicking Performance - premium materials and specially designed Mesh Ventilation reduce...

View full details

Original price

$0.00

-

Original price

$0.00

Original price

$0.00

-

Original price

$0.00

67% Polyester, 31% Cotton, 2% Spandex Machine Wash Run Dry Moisture Control and Mesh Ventilation reduce heat and keeps your feet fresh Arch Suppor...

View full details

Original price

$0.00

-

Original price

$0.00
Original price

$0.00

-

Original price

$0.00

68% Nylon, 29% Polyester, 3% Spandex Pull On closure Machine Wash MADE WITH BEST QUALITY MONFOOT uses seamless 200 needles of high knitting techno...

View full details

Original price

$0.00

-

Original price

$0.00

Original price

$0.00

-

Original price

$0.00

Machine Wash Our Moisture Control fabric manages moisture and keeps your feet fresh Arch Support keeps the feet balanced and stable over time Ultr...

View full details

Original price

$0.00

-

Original price

$0.00

Original price

$0.00

-

Original price

$0.00

98% Polyester, 2% Spandex Imported Machine Wash Our Moisture Control fabric manages moisture and keeps your feet fresh Arch Support keeps the feet...

View full details

Original price

$0.00

-

Original price

$0.00
Original price

$0.00

-

Original price

$0.00

US shoe size: men 6-11 / women 7-12 77% Polyester, 20% Cotton, 3% Spandex Moisture Control and Mesh Ventilation reduce heat and keeps your feet c...

View full details

Original price

$0.00

-

Original price

$0.00

Original price

$0.00

-

Original price

$0.00

US shoe size: men 6-11 / women 7-12 74% Polyester, 23% Cotton, 3% Spandex Moisture Control and Mesh Ventilation reduce heat and keeps your feet co...

View full details

Original price

$0.00

-

Original price

$0.00

Original price

$0.00

-

Original price

$0.00

US shoe size: men 6-11 / women 7-12 79% Polyester, 18% Cotton, 3% Spandex Imported Pull On closure Machine Wash Moisture Control and Mesh Ventila...

View full details

Original price

$0.00

-

Original price

$0.00
Original price

$0.00

-

Original price

$0.00

67% Polyester 31% Cotton 2% Spandex Imported Pull On closure Machine Wash Soft Thin Easy to feet

Original price

$0.00

-

Original price

$0.00